Crypto Currency Market Makes Further Gains
The crypto currency market continued on its slow road to recovery on Monday and early Tuesday with prices climbing steadily although some currencies remained slightly stagnant. The chief performer amongst the main Top Ten cryptos was Ethereum Classic which rose to over $41 before pulling back slightly - this means that the currency is at more or less its all-time high achieved in December. Another currency which performed quite well over the past hours has been Litecoin which rose by over 10% to reach the $240 mark and looks poised for further gains.
The main crypto currency Bitcoin registered a slow but steady increase of around 5% and traded at the figure of $11,500 at press time. This means that Bitcoin is now at about 60% of its all-time high of $20,000 registered in December. Analysts are predicting that the legacy currency will be making a push for $12,000 shortly and this will indicate an upward surge to further levels although volume of trading is still rather low.
Bitcoin Cash was rather stagnant yesterday and remained in the $1500 level before breaching that barrier and is trading at around $1520 at press time. The innovative currency appears to be well supported at this level and looks to begin regaining those levels of price support that it had in January before the crash.
Bonus
Up to $3000, 100% Crypto Bonus, 100% Poker Match, 50% Sportsbook Welcome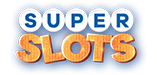 Play Now
Bonus
$6000 Welcome Package, 400% Crypto Welcome Bonus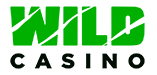 Play Now
Bonus
$9000 Crypto Welcome Bonus, $5000 Welcome Bonus Package
Ethereum has been hovering around the $920-950 levels for several days now and cannot seem to breach that barrier with the $1,000 mark still far off. This is an important psychological level for the innovative crypto currency but so far trading volumes and surges have been disappointing to say the least.
As usual these days the main disappointment was Ripple, the crypto currency that has had an extrememly torrid start to the year where it was dropped more than 70% from its all-time high of $3.50. The currency that is favoured by banks was trading at around $1.10-1.12 through Monday with movements seen as very small. Although there has been a slew of good news of late with several top level institutions such as Santander and Western Union partnering with XRP, this has not had any sort of positive effect on the price and the currency is lagging well behind its peers which are consistently recovering.
Smaller currencies by market cap had a mixed day on the whole with the overall best performer being NEO which rose by some 8%. This was probably due to it becoming available on some exchanges through Monday and interest in the Chinese crypto currency has spiked considerably. On the other hand, Stellar Lumens ended the day rather flat and hovered around the $0.48 mark as trading volumes appeared to pare down from previous days. Dash saw a modest increase of around 4% and is now trading at around $720 with the psychological $700 barrier appearing to have been breached. Speculation surrounding an impending airdrop has propelled the Ethereum Classic price within range of its all-time high.
Ethereum Classic's rally began last week, less than a day after ETC bull Barry Silbert warned that it was a mistake to ignore the cryptocurrency. Prior to that surge, Ethereum Classic was trading at roughly $24.50, but by Feb. 13 its value had increased to $32. Ethereum Classic held at that level for the next several days but resumed its climb on Monday, when it leaped by more than 20 percent, outpacing all other top 50-cryptocurrencies in what was an otherwise-tepid day for the markets.
At the time of writing, Ethereum Classic was priced at $38.94 on Bitfinex, while ETC's global average had already cracked the $40 barrier for the first time since Jan. 15. Ethereum Classic is now within $7 of posting a new all-time high.
Monday's price movement appears linked the impending launch of Callisto, a cryptocurrency that will be airdropped at a 1:1 ratio to all ETC holders at the time of the blockchain snapshot, which is planned for approximately March 5). Some analysts are saying that the price might even surge upward to the psychologically significant $100 mark making ETC one of the largest crypto currencies by market cap in a very short period. Such airdrops often lead to price increases because they serve as a sort of "crypto dividend" for current investors. Last week, for instance, the Litecoin price surged on the news that a group of developers was forking the blockchain to create Litecoin Cash. This rally occurred despite the fact that Litecoin creator Charlie Lee referred to the fork as a "scam."
With the blockchain snapshot just two weeks away and the Ethereum Classic price very much in an uptrend, it appears likely that speculative investors are buying in now to avoid having to pay potentially record-level prices on the eve of the airdrop.