Bitcoin Price Fluctuates Crazily – Reaches 11500 And Plunges To $10,000 – All In One Day
There was absolute trading frenzy on the cryptocurrency exchanges today as investors and tarders went made in Bitcoin trading where the price reached a staggering $11,500 at one point. Then after a host of profit taking, the price plunged again to just over $10,000 (which incidentally up till yesterday was a record) before settling at around $10,800 as at press time. However it is not excluded that it could once again exceed $11000 in the next few hours.
Best Bitcoin Online Casinos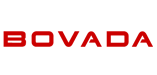 Play Now
Bonus
100% up to $1000 (code: NEWWELCOME), 125% Bitcoin Welcome Bonus (code: BTCCW1250), 75% Bitcoin Sports Bonus (code: BTCSWB750), 100% up to $500 for Poker Players (code: PWB500), 100% up to $1000 (code: CAWELCOME100)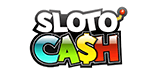 Play Now
Bonus
$7777 Welcome Bonus (code: SLOTO1MATCH)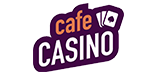 Play Now
Bonus
$1500 Welcome Bonus Package, $2500 BTC Welcome Bonus Package
The bitcoin price plunged by more than $1,300 in minutes during a flash crash on bitcoin exchange Bitfinex but has since recovered above $10,800. At approximately 10:09 ET, the bitcoin jumped to a one-hour high of $11,399, which placed it just below the all-time high of $11,441 it had set at 9:13. Apparently - after observing resistance at $11,500 - a whale had set $11,400 as his or her target exit vector because at 10:11, the candle turned red, and three minutes later, this trader unleashed a massive market sell order.
This sell order caused the bitcoin price careen down to $10,075, representing a decline of $1,324 - or 12 percent of bitcoin's total value - in just four minutes. For reference, the bitcoin price did not even reach $1,324 until May 1 of this year.
Nasdaq Announcement Buttresses The Market
Part of the reason for bitcoin's resilience - even as some traders have clearly begun to take profits from this week's parabolic movement - could be the news that Nasdaq, the world's second-largest stock exchange, intends to list bitcoin futures contracts by the second quarter of 2018.

Bitcoin had already been trading up in anticipation of the launch of bitcoin futures on Chicago-based CME, the world's largest derivatives exchange. CME's decision had been criticized by many prominent financial analysts, so the fact that Nasdaq will list this product signals that it will likely become a mainstream financial instrument sooner rather than later.

The Nasdaq announcement also throws a wrinkle into the conventional wisdom that the bitcoin price would see a correction following its ascent to $10,000, a psychologically-significant - if arbitrary - barrier that many long-term investors had been anticipating for years. Major bitcoin exchange Coinbase is currently seeing a service outage due to 'maintenance' at a time when bitcoin prices are soaring to new all-time highs.

The soaring interest and demand for bitcoin has seemingly crippled prominent bitcoin exchange Coinbase yet again (and again). San Francisco-based Coinbase, one of the world's largest and most prominent bitcoin trading platforms with operations in over 30 countries, is presumably feeling the stress of heightened traffic and/or trading, forcing the operator to suspend operations temporarily to undergo maintenance. Operational issues due to frenzied trading during record price highs have regularly plagued Coinbase and other exchanges this year. In May, Coinbase pointed to "unprecedented traffic and trading volume" leading to multiple outages in a week when bitcoin surged to a then-all-time-high of $2,740. The following month, Coinbase confessed to a 'major outage' due to "high traffic and customers." The cryptocurrency exchange has also seen outages during price falls this year.